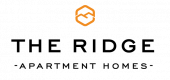 Your Review
Submit a Review

Resident Reviews
|Recommended: YesTHE RIDGE — SINCE NEW MANAGEMENT HAS TAKEN OVER THE COMPLEX. I SEE MANY GREAT IMPROVEMENTS, HELPING TENANTS WITH NEW WASHERS AND DRYER,ROACH PROOFING ALSO PAINTING ..THIS PLACE HAS REALLY IMPROVED
|Recommended: YesWe love it so much, this is our Second Stay — The grounds...especially the tree right outside our bedroom. Provides singing birds and shade. The Indoor Pool...very convenient The workout room...very convenient to use when we are allowed to and can get away. Our neighbors Friendly, considerate and we have no fear of packages being left in front of our door. As far as the Ranking Criteria to the left... 1. Parking not a problem 2. Our neighbors noise is not noticeable and therefore not a problem 3. Sometimes there is trash on the ground, which could be alleviated if we all helped out and picked up something or not drop it to begin with 4. It's an old place. There will be issues with window and door insulations...wind blowing through, etc... 5. Maintenance staff is very cordial and friendly and conscientious about their work. They only want what's best. I gave a 4 mainly because of the time they get to respond to our need. Could be the dissemination of the request from the office. 6. Don't really know the new ones. Ms Vickie knew me personally after not having lived here for over 2 decades I was amazed 7. The biggest selling feature here to me and my wife, was the savings on utilities We were used to paying over 200 monthly for electric where we lived before and our average electric here is less than 40 monthly The heat, hot water and stove gas being provided with the current rent amount was and continues to be a big selling feature to us and definitely would like to see continue. We are on a fixed income. Terry Land 10826 Downsville Pike
|Recommended: YesI Love it here — Its very quiet in my building. everyone is very respectful of their neighbors.
|Recommended: Yes7 yrs renting — It's a comfortable space,short driving distance to shopping center and grocery stores and major highways. Parking is available.
|Recommended: YesThis is the excellent property to stay in Hagerstown, Maryland. — Its awesome... Very Co-operative management staff...
|Recommended: YesITS OKAY NEW MANAGEMENT CAN MAKE BETTER — ITS NOT A BAD PLACE TO LIVE BUT IT DEFINATLY NEEDS A FACELIFT ON REPAIRS AND MAITNENCE. MY BUILDING IS OUTDTED AND NEEDS A FULL RESTORATION HONESTLLY. MOST THINGS DONT WORK OR ONLY PART TIME THE WALLS AND DOORS HAVE BEEN PLASETERED AND PAINTED SO MUCH HALF THE TIME THE DONT CLOSE OR THE PAINT BUBBLES. BUT HEY THE PRICES ARE AFFORDABLE. THE OFFICE IS FRIENDLY. AMENTITIES ARE NICE AS WELL.
|Recommended: YesEXCELLENT VALUE AND EXCESSABLE TO ALL AMENITIES — GREAT LIVING FOR THE PRICE
|Recommended: YesGreat experience — Great location Maintance Staff-comes and fixes problems within a timely mannor The Ridge staff is very nice, helpful and understanding
|Recommended: YesGreat place to live — It has been a pleasure living here